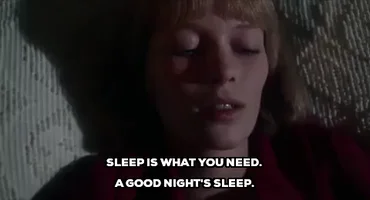 Time for that night nap!


What type of music do you relax to the most? And why?
What's your favourite beverage that you drink often (daily or near-daily)? Why do you enjoy it so much?



Igor Stravinsky - Petrouchka




Koninklijk Concertgebouworkest o.l.v. Andris Nelsons
Royal Concertgebouw Orchestra

Igor Stravinsky - The Firebird Suite



Stravinsky : Firebird Suite (1919 Edition)
Yuri Temirkanov
Royal Philharmonic Orchestra

Enjoy.
Definitely going through a Stravinsky moment




The Darkling Thrush

Poem by Thomas Hardy

I leant upon a coppice gate,
When Frost was spectre-gray,
And Winter's dregs made desolate
The weakening eye of day.
The tangled bine-stems scored the sky
Like strings of broken lyres,
And all mankind that haunted nigh
Had sought their household fires.

The land's sharp features seemed to me
The Century's corpse outleant,
Its crypt the cloudy canopy,
The wind its death-lament.
The ancient pulse of germ and birth
Was shrunken hard and dry,
And every spirit upon earth
Seemed fervorless as I.

At once a voice arose among
The bleak twigs overhead,
In a full-hearted evensong
Of joy illimited.
An aged thrush, frail, gaunt and small,
With blast-beruffled plume,
Had chosen thus to fling his soul
Upon the growing gloom.

So little cause for carolings
Of such ecstatic sound
Was written on terrestrial things
Afar or nigh around,
That I could think there trembled through
His happy good-night air
Some blessed Hope, whereof he knew,
And I was unaware.




Butterfly

Poem by David Herbert Lawrence


Butterfly, the wind blows sea-ward,
strong beyond the garden-wall!
Butterfly, why do you settle on my
shoe, and sip the dirt on my shoe,
Lifting your veined wings, lifting them?
big white butterfly!

Already it is October, and the wind
blows strong to the sea
from the hills where snow must have
fallen, the wind is polished with
snow.
Here in the garden, with red
geraniums, it is warm, it is warm
but the wind blows strong to sea-ward,
white butterfly, content on my shoe!

Will you go, will you go from my warm
house?
Will you climb on your big soft wings,
black-dotted,
as up an invisible rainbow, an arch
till the wind slides you sheer from the
arch-crest
and in a strange level fluttering you go
out to sea-ward, white speck!
A couple of poems -
St. Louis Continental IPA (6.5 % ABV) - this beer from Missouri has been brewed under licence in the Shepherd Neame brewery here in Kent for just the festival. Dan Kopman , St. Louis Brewery has travelled over here to brew this strong light amber ale. Very tasty

They also have the excellent Wychwood King Goblin (6.0 % ABV). Having that one to finish with
Of course today is the first day of Wetherspoons Beer festival - and hence i am at my local pub enjoying a pint of
t Flash has just come onto shush.se website - Duet - which follows on the last episode from Supergirl. See you in an hour' time.

Okay,s it is a musical.They are trying ti do a Buffy - how unoriginal.

But then,as i watched i relay did enjoy it.John Barrownman has always been a good singer,so despite my initial deflated reaction it is a good episode that moves both our superhero relationships forward.
The lates


I have watched the latest Sleepy Hollow with that surprise ending where Ichabod becomes one of the Horsemen of The Apocalypse- War! That i did not expect!

Then the latest Supergirl with an ending that continues on the next episode of The Flash. I did watch the latest Flash but obviously it must have been the episode before the crossover, that is the one where Jay sacrifices himself to the speed force to save Wally and Barry.

Then the other series i caught up with is DC's Legends Of Tomorrow ,which remains continually entertaining.The only one i am having trouble getting into at the moment is The OA but i shall persevere.

So what has happeded to the latest episode of Agents of SHIELD?

For lunch i had a chicken and veg broth with dumplings and mashed potatoes.Very filling.
Not such a nice day.Cloudy overcast with occasional sputtering of rain.However ,it is not a day i have had to go out and work , and thus,been able to do some reading,listening to the radio and catching upon TV programmes.
mrdreamjeans
.May you have a great day.
Happy birthday to




Stravinsky : The Rite of Spring



Stravinsky : The Rite of Spring
Moscow Radio Symphony Orchestra
Vladimir Fedoseyev
Before i got to bed to do some reading here is another piece of classical -music. And as Spring is near.
That LP behind me is an Acid Jazz one by Mother earth.
Mother Earth - Stoned Woman
That seven inch Island records single on the decks ,if i remember rightly, was
Grace Jones - Pull Up To The Bumper
Ah cool nights.
Two years ago from tomorrow i did my Wednesday Strut at the Northern Lights bar in Brighton. Those were the days ,playing a vinyl set of funky grooves.